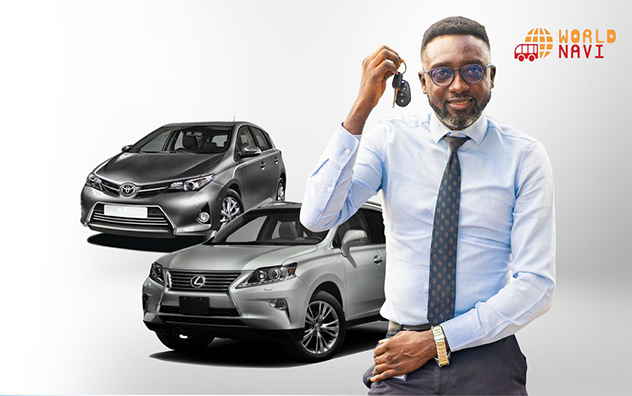 Are you looking for a reliable agent to help you import a car from Japan, Europe, or Thailand?
We have formed a joint partnership with World Navi Co. Ltd, a leading Japanese exporter of used units to Africa and Europe, to enable Kenyans to import second-hand cars. The partnership guarantees a 100% safe and reliable vehicle importation including three months warranty on the engine & transmission, accident-free & genuine mileage certificates, and zero risk of stolen parts or non-performance.
To import the vehicle follow the easy steps below:
Step 1: Identification of vehicle
1. Identify a car of your choice via the internet through the Bank`s approved import agent website, https://worldnavi.jp/wn
2. Place an order by calling the import agent
3. The import agent prints the order and prepares a general pro-forma invoice
Step 2: Payment
1. Deposit money for purchasing the car into the dealer's Co-op Bank account.
NB: We will hold the money until the dealer delivers the vehicle to you.
Step 3: Vehicle purchase process
1. The import agent will purchase the vehicle on your behalf from the auction
2. The import agent ensures quality check and ships the car to Kenya
3. Documents are consigned to the bank that in turn will release them to the clearing agent who will in turn facilitate clearing and registration.
4. The import agent will then deliver the vehicle to you (customer)
5. You will receive the vehicle and sign a delivery note
For more information, contact our World Navi agents via the following contacts
Khadija Ali Mohamed – 0740 727 040
Asha Swaib Adam – 0711 122 833
Lianie Beth Gala – 0712 325 088
Do you have an enquiry? Talk to Us
By filling the form, you agree to our terms and conditions