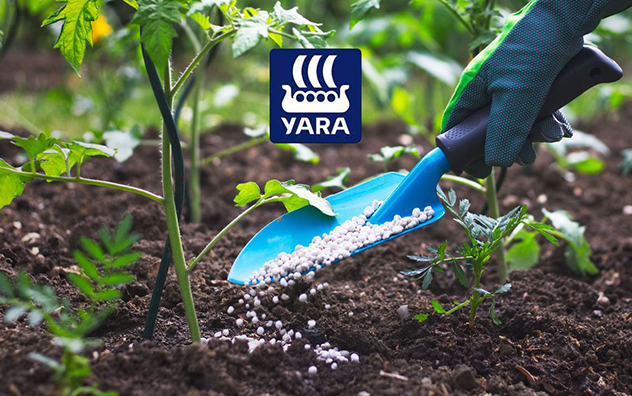 We have recently ventured into a joint partnership with Yara East Africa. The aim of this partnership is to finance purchase of fertilizer stock and to set up payment and collection solutions of Yara distributors. Yara, are renowned in Africa as being the market leaders in terms of crop nutrition.
About Yara
Yara East Africa is a Kenyan limited company incorporated on 23rd March 2004.
Yara has been in operation in Kenya for the past 25 years; importing and distributing fertilizers to Kenyan farmers.
Yara has been present and operational in Africa for more than 30 years. With a clear focus on agricultural development, Yara supports customers ranging from small holders to full scale commercial enterprises.
What is the aim of this partnership with Yara ?
We have initiated this partnership to enable us finance farmers & agro business distributors. The funds will only be used to purchase new stocks from Yara East Africa Ltd and cannot be used to offset existing debts.
In addition, Yara will provide a 3% discount upon purchases made under the co-operative distributor finance program.
In brief this partnership will be beneficial as it will have :
Distributor financing by allowing flexible collateral requirements
Payment and collection solutions
How much can distributors borrow to finance purchase of their fertilizer stock from Yara East Africa?
Overdraft Facility
Maximum Amount – Kes 20,000,000
Minimum Amount – Kes 10,000
What is the Security to qualify for financing?

The product will have an unsecured limit of up to Kesh 500, 000.
Limits above Kes 500,000 up to Kes 2 million may be secured by a motor vehicle whose value is at least 150% of the total approved limit
Limits above Kes 2 million should be fully tangible secured as per banks policy.
Why use Yara ?
Their fertilizers optimize crop yields.
Their fertilizer is precisely formulated to provide targeted nutrition to suit each specific situation
Yara understands that soils, crops and climates are unique, and that different fields and crops have different nutritional requirements . Yara's approach is to always properly identify the needs, meet those needs effectively and to do all of that in an environmentally sustainable way.
For further Enquiries visit any co-operative Bank Branch or call : 0703027000
Do you have an enquiry? Talk to Us
By filling the form, you agree to our terms and conditions