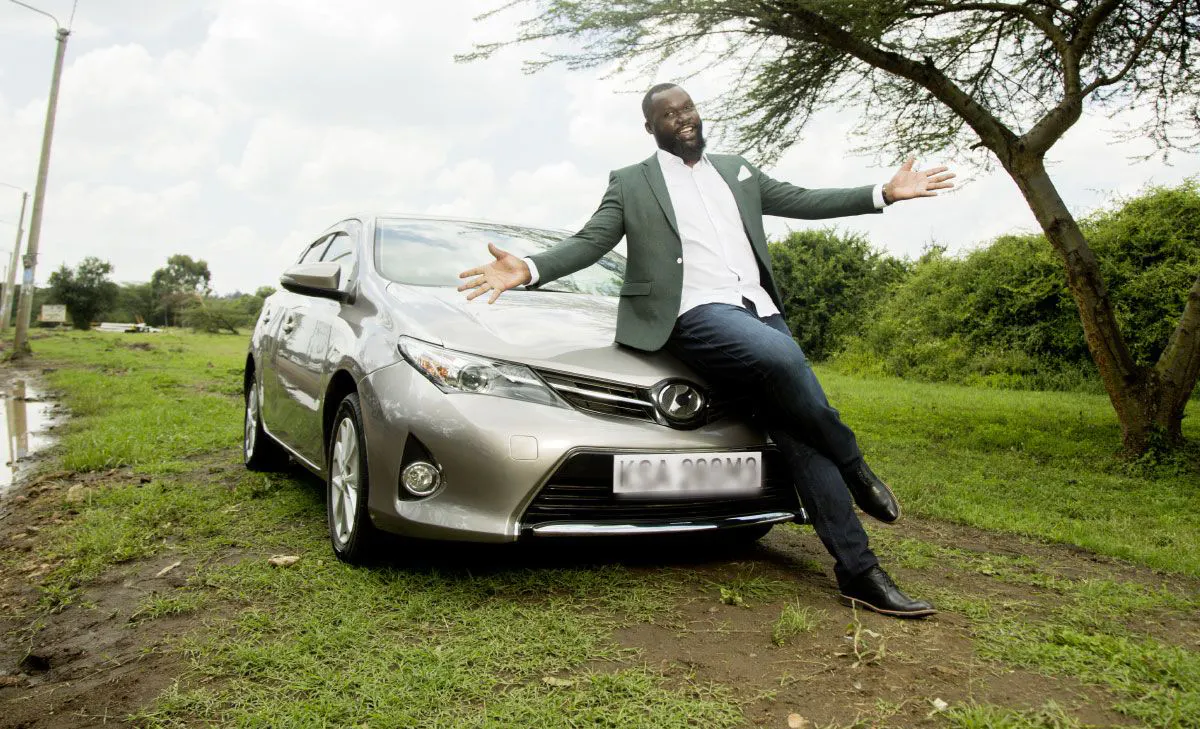 Executive Golfers Insurance Package
With our Executive Banking, you don't just get insurance; you get peace of mind, protection, and the assurance that your golfing experience will always be up to par. Your passion deserves nothing less than the best.
Scope of cover:
Equipment Cover

: We go above and beyond to protect your valuable golfing equipment. With our policy, you'll receive new equipment at your original purchase price, no matter its age, in the event of a claim.

Personal Liability

: Play golf with confidence, knowing that our insurance provides protection for any legal liability. Whether you accidentally damage property or injure someone while on the golf course, we have you covered.

Personal Accident

: In the unfortunate event of a serious injury or accidental loss of life on the golf course, we'll ensure you receive the compensation you deserve, allowing you to focus on your recovery and not your financial worries.

Hole-In-One Cover:

Celebrate those unforgettable moments when you score a hole-in-one with peace of mind. Our coverage even pays your club bar bill in celebration of your remarkable 
Don't wait; Sign Up today to secure your tailored golfers' insurance package and elevate your golfing journey. Get started for as low as Ksh 5,465 per year, inclusive of all levies, making our insurance not only comprehensive but also affordable.
Executive Home Insurance Package:
We understand that you deserve nothing but the best when it comes to protecting your residential homes and personal belongings. Our Executive Home Insurance is a comprehensive solution tailored to your unique needs and flexible payment plan via credit card or standing order with automatic renewal of the policy.
Cover Features:
Buildings

: Your home is a sanctuary, and we're here to ensure it's safeguarded against a wide range of risks. Our policy covers your buildings against:
Fire, lightning, thunderbolt, and explosion.

Earthquake and volcanic eruption.

Storm, tempest, wind, hail, and floods.

Accidental impact, including damage from falling trees.

Riots, vandalism, malicious damage, and theft
Household contents and valuable

: Your household items and valuables are covered while in the house and movable items carried or worn out of the house e.g. phone,laptop,jewelery are covered against damage, loss or destruction.

Domestic Employees (WIBA – Work Injury Benefits Act):

Your valued indoor employees are an essential part of your home. With our policy, we've got them covered too. We provide protection for up to two indoor employees while on duty, offering coverage for bodily injury, disability, or unfortunate circumstances leading to death. The maximum benefit is set at 96 months' salary, ensuring they are well taken care of.

Owners Liability

: As a homeowner, it's essential to be prepared for unexpected situations. Our policy covers house owners against legal liability for bodily injury to third parties or damage to third-party property anywhere in Kenya. We offer a free limit of up to KES 2,000,000, and if you need additional coverage, it's available at just 10% of the limit.

Occupiers Liability

: We understand that accidents can happen, even within your property. Our policy also covers house occupiers against legal liability for bodily injury to third parties or damage to third-party property anywhere in Kenya. Similar to owners' liability, we offer a free limit of up to KES 2,000,000, with the option to add extra coverage at just 10% of the limit.
Don't leave your most valuable assets unprotected. Sign up today to learn more about our Executive Home Insurance Solution and secure your peace of mind. Your home deserves the finest protection, and we're here to deliver it.
Do you have an enquiry? Talk to Us
By filling the form, you agree to our terms and conditions