Trade Finance
Don't miss your opportunity to trade locally or globally due to finances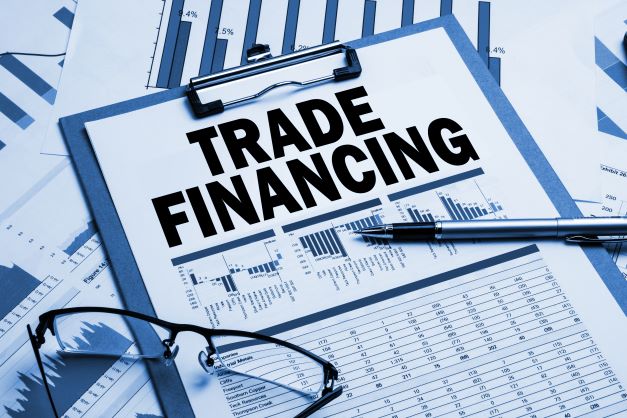 With our wealth of knowledge in trade finance, an experienced team and an unparalleled drive to see you succeed in whichever stage your business is at, we offer you the best solutions to ensure your business keeps winning! We provide an array of services that enable importers and exporters to conduct international transactions that facilitate the movement of goods and services from one point to another, both locally and internationally.
Product Introduction
Stock financing is a trade solution that enables a trader to acquire stock for the business.
The Stock Financing product is meant to assist the traders to;

– Pay for the various products they trade with and ease pressure on their working capital

– Pay for the stocks on time to ensure consistency and avoid stock outs

– Minimize diversion since payment is against invoices and made directly to the suppliers

– Align financing with the trading cycle of the business hence ease of repayment
Feature
Terms
Purpose
Financing traders involved in buy/sell of stock
Limit Calculation
70% of average 6 months current account turnovers.
Financing
100% of the proforma invoice, invoice/quotation raised by suppliers/Third parties
Tenor
Limit marking – 12 months

Fast Moving Consumer Goods (FMCG) – 7/14 days

Long term trade – 30-60 days

Pricing
FMCG- 0.5% per week to 1% for 2 weeks

Longer trade – 2.5% per annum appraisal one-off, (CBR+4)% per month for every drawdown.

Security
Security Options-tangible, partially secured & unsecured terms.

The unsecured limits will be applied as per existing policy for GOLD, SILVER and BRONZE customers as follows.

Gold Acc – up to Kes. 10 million
Silver Acc – Up to Kes. 6 million
Bronze Acc – Up to Kes. 600,000.00
To bank with Cooperative Bank for a period of 6 months.
LPO Financing
This is financing offered to suppliers with LPOs from reputable companies, to enable them to execute their customers' orders when they do not have the required funds.
Maximum loan – 60% of the value of the LPO less all of the bank's charges
Minimum loan – Ksh 50,000
Tenor- Up to 6 months
Structured Trade & Commodity Finance
If you need a hand in bulk purchasing of goods, we can finance your business so that you execute bigger deals, and take advantage of economies of scale to make higher profit margins.
Bank Guarantees
This is a written, irreversible guarantee from us, assuring your supplier, customer or beneficiary, of payment in the case that you do not fulfill your contractual obligation. This covers bid/tender bonds, performance bonds, advance payment bonds and credit guarantees. These reassure the beneficiary of payment and reduce the level of risk involved in the business transaction.
Invoice Discounting
Cash flow is vital for the survival and smooth running of any business, especially SMEs. With Co-op Bank's Invoice Discounting, you can withdraw money against sales invoices before payments are done, thus enabling you to improve your business' working capital and cash flow.
Maximum loan – 80% of the value of invoice less all of the bank's charges
Minimum loan – Ksh 50,000
Maximum tenor – 2 months subject to the invoice period
Availability – Facility will revolve for 12 months upon which supplier will be reviewed for renewal
Letters Of Credit.
Business always has an element of risk; especially when it comes to trade. With a Letter of Credit from Co-op Bank, you can assure a beneficiary of payment once the terms of a contract are fulfilled, thereby eliminating risk and setting the beneficiary's mind at ease.
Pre-shipment Financing
These include pre-export finance and import finance loans which are available to both importers and exporters on a short to long term basis.
Import Finance Facility
This facility is available to importers who have receivables from identified and confirmed off takers in the same currency as the facility.
Post Import Finance Facility
This is best suited for importers who are experiencing a mismatch between payment for imports and the receivables. After goods have been shipped to the importer, the bank pays the shipper on behalf of the customer and books a short term facility to be paid off with the receivables once the goods have been sold.
Bills Discounting
With Bill Discounting, we provide exporters with an advance to ensure they remain liquid as they continue with their business.
Bills Avalization
This is where the bank confirms that the customer will honor a certain future payment by signing on a bill of exchange on behalf of its customer.
Stock Financing
This facilitates importation of raw materials under letters of credit and guarantees. It enables the customer to increase his business value, efficiency and productivity.
Do you have an enquiry? Talk to Us
By filling the form, you agree to our terms and conditions