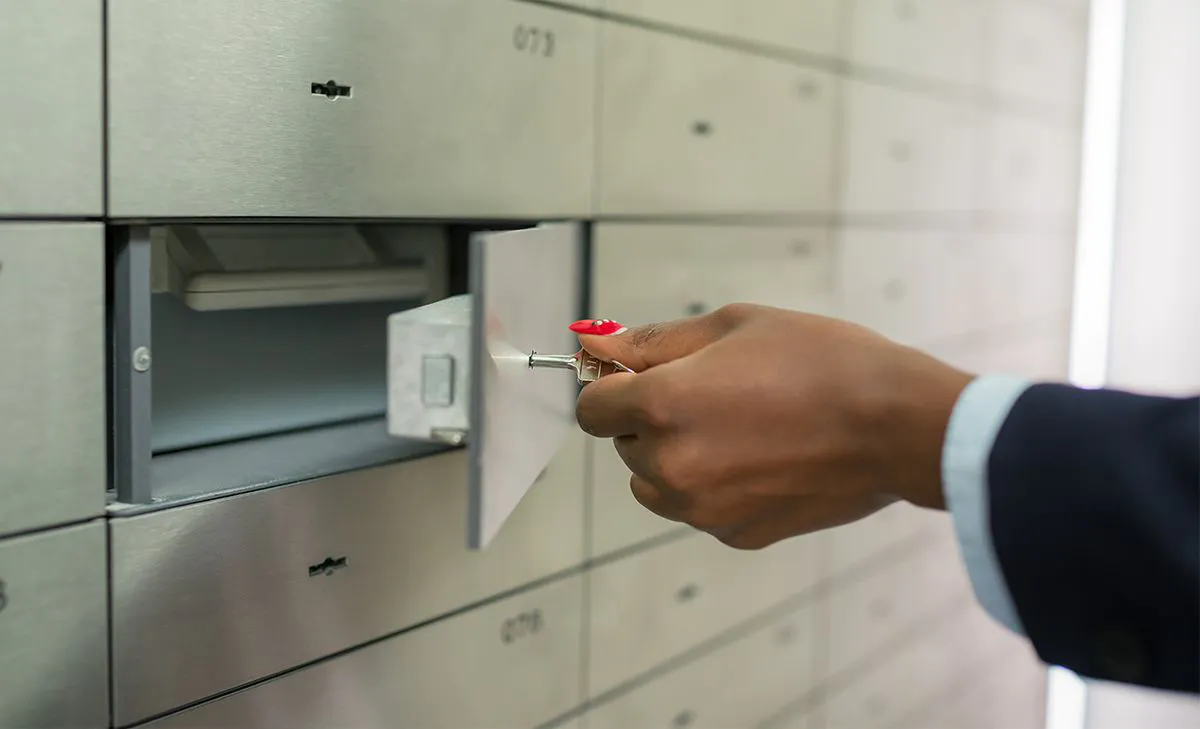 At a reasonable price of Kes 3,000pa, we offer the peace of mind that your valuables are safe with us at Co-operative Bank.
This service is ideal for both individuals and corporate with valuable documents and would wish to safeguard these documents against threats such as fire, burglary, loss or damage.
Acceptable items under safekeeping include title deeds, insurance policy documents, academic certs, marriage certs, data back-up and motor vehicle log-books among others.
Available options under safe keeping service
This service comes in two options:
I Renters safe keeping boxes:
Under this option, the Bank rent out a safe box to our customers of varying sizes; small, medium and large.
Client is assigned two keys and the box is accessible during normal working hours.
Ideal for storage of title deeds, academic/marriage certs, data back-ups, logbooks, insurance policy documents and jewelry.
Requirements are the standard KYC for individuals and company, standing order form and an executed renters' box application form.
The price is competitive at Kes 12,000 for a large box, Kes 8,000 for a medium box and Kes 4,800 for a small box.
ii Branch safe keeping of parcels: –
The service is available for our Co-op Bank customers and is offered through- out our branch network.
The Bank accepts properly sealed documents in envelopes within legal discretion that what the client has provided is lawful.
Ideal for academic/marriage certs, title deeds, insurance policy documents, log books and data back-up.
Competitively priced at Kes 3,000 p.a.
Who can assist with additional information?
Email us on: custodial@co-opbank.co.ke
Telephone contacts on 020 3276743/781 or 0711049743/781
Contact us through our social media channels (WhatsApp, Facebook and Twitter)
Visit our office at KUSCCO Centre, Ground Floor, Kilimanjaro Road, Upper Hill.