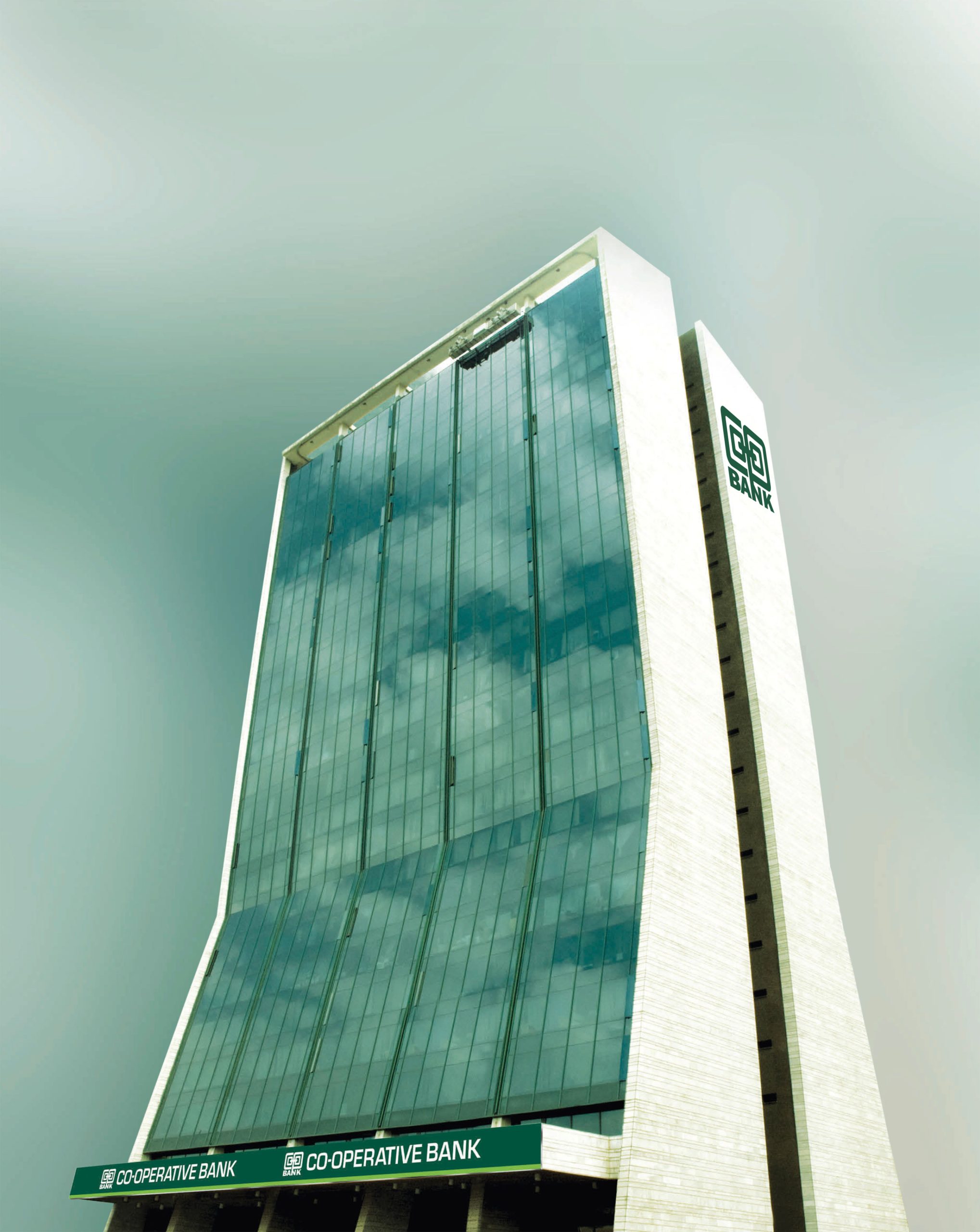 2019 Awards
Best Bank in Sustainable Finance in Kenya by the Kenya Association of Manufacturers Awards 2019
Winner: Environmental Sustainability Reporting by ICPAK FIRE Awards 2019
Product innovation of the year by global SME Finance Awards 2019
Best Bank in Kenya by EMEA Finance African Banking Awards 2019
Kenya Bankers Association, in its 2019 Catalyst Awards
Overall Winner
Winner Client Case Study – Financing SMEs
1st runner up Best in Sustainable Finance
1st runner up Bank Case Study – Bank Operations
1st runner up Financing the informal sector
2nd runner up Client Case Study – Commercial
2nd runner up Most innovative bank
2018 Awards
Best Retail Bank Kenya by International Finance
Best Banking CEO Kenya by International Finance
Best retail bank by Banker Africa
Best SME bank in Kenya by Banker Africa
Best Investment Institution in Kenya by Banker Africa
Best bank in Kenya by EMEA African Banking Awards
Best product launch (Mco-opcash Update) EMEA African Banking Awards
2017 Awards
EMEA African Banking Awards: Best Bank in Kenya
Social Bankers: Most Socially Devoted Bank
FIRE Awards: Overall winner Corporate Social Investment reporting
KBA Catalyst Awards 2018 Overall Winner
1st – Client Case Study – Financing Commercial Client
1st – Bank Case Study – Bank Operations & Policy
2nd -best Practice In Sustainable Finance
3rd – Sustainability Through Policy & Governance
3rd – Client Case Study – Financing Micro, Small & Medium-Sized Companies
2016 Awards
Best Commercial Bank, Kenya by Banker Africa
The Best Socially Responsible Bank in East Africa By Banker Africa
The Best Retail Bank in Kenya by Banker Africa
Catalyst Awards 2nd Position Overall Winner by Kenya Bankers Association
2nd Position: Best Practice in Sustainable Finance
1st Position: Commercial Client Case Study (Strathmore University Solar Energy Project)
1st Position: Msme Case Study (Varomatech Enterprises)
2015: Co-op Bank of Kenya scoops the Financial Times 2015 Financial Inclusion Global Award
The Co-operative Bank of Kenya won the esteemed award of Bank of the Year 2015 for Financial Inclusion in The Bankers Awards run by the Financial Times of London. The bank beat a stiff challenge from over fifty other entries from all over the world.
2014: Co-op Bank wins the VISA Co-brand Champion Award
At the Visa end year gala held on 28th November, 2014, Co-op Bank received the Visa Co-brand award.
2014: Co-op Bank scoops two MoneyGram awards
At the MoneyGram awards held in Nairobi on 4th November, 2014, Co-op Bank was awarded Best Receiving Agent for having the highest share of receive transactions and related receive revenues between January and October 2014. Co-op Bank was also awarded the Best Agent Marketing Investment for continued support to joint agent marketing initiatives.
2014: East African Banking Awards
Co-op Bank was awarded in two categories; Best Bank in Retail Banking and Best Bank in Microfinance.
2014: Bank CEO of the Year – Africa
This was awarded to Dr. Gideon Muriuki, Group CEO, by International Banker Magazine, in their 2014 Africa and Middle East Banking Awards. Key highlights of the award include demonstrating remarkable foresight by insisting that the Co-operative Bank of Kenya will retain its identity as a Co-operative Bank even when expanding outside Kenya, in spite of the fact that it would have been easier for the enterprise to proceed as a successful Kenyan commercial bank. Leadership in driving a sustainable growth model and expanding to other African markets by way of joint ventures with Co-operative societies is a futuristic business model that is likely to deliver inclusive growth and a more equitable sharing of the benefits of the rising prosperity of African economies, thereby turning around the bank from loss-making to one of East Africa's fastest growing and most profitable banks. Achieving year-on-year growth in results, substantial growth in customer base and expansion of services into South Sudan. We also set up numerous bank-led initiatives to benefit the community.
2014: Best Innovation in Retail Banking
This was awarded to the Co-operative Bank of Kenya by International Banker Magazine in their 2014 Africa and Middle East Banking Awards. Key highlights of the award include demonstration of a consistent commitment to providing inclusive retail banking services in Kenya. Successfully pioneering a retail banking model that goes beyond investment in conventional bank-owned channels such as branches, ATMs, agencies and electronic banking, to include over-the-counter banking services (FOSAs) and payment card systems (Co-op switch) operated by co-operatives to serve their members, which currently number over two million. The bank's huge investment in a payments switch, that has enabled Kenya's vibrant SACCOs to access card payment services worldwide, is a ground-breaking innovation towards achieving financial access to the majority. Providing scholarships for underprivileged students, green energy financing packages and low-interest loans for SMEs, which may prove crucial in terms of Kenya's future economic growth.
2013: Co-op Bank is recognized as the Most Green Bank
This was received at the 2013 Energy Management Awards for achieving the fastest turnaround time for renewable energy and energy efficiency financing for SMEs and Large Enterprises, actively promoting "Green Financing" among clients and for being the bank with the largest pipeline of projects seeking green energy financing.
2011: Co-op Bank is named Bank of the Year in Kenya
This was awarded by the Financial Times of London, the second year in row, as the bank also won the award in 2010.
2011: Co-op Bank is awarded Best Company in Corporate Governance
This award was received at the 2011 Financial Reporting (FiRe) Awards.
2011: Co-op Bank Group CEO honoured by Kabarak University